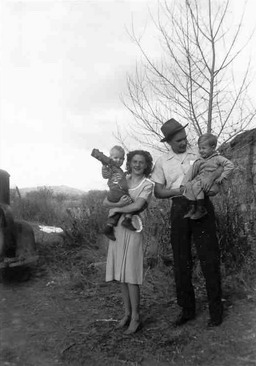 Alvin worked @ Remington Arms, Salt Lake City, during run up to WW II in 1942. Plant shut down 12-7-41, the family returned to Naples. Marie & sons remained there. Alvin traveled all over hell and creation, 6 month as machinist in Manhattan Project in Hanford, then 2 1/2 years at Pearl Harbor reconstruction:
Section 1 Introduction
Section 2 Naples, Then Hanford, etc.
Section 3 Next to Last
Section 4 Final section

Vol. 6 SLC Hawaii, Manhattan Project complete .